Pastor Jim and Lori Bakker invite you to the Ready Now Expo for 3 power-packed days of bible prophecy and end times preparedness. Attend online or in person »
Exclusive
Dig into end times bible prophecy
Stock up on survival essentials
Sharpen your preparedness skills
Shop
Vendor booths
Product tables
On-site warehouse sale items
You'll also enjoy hearing from our special guests as a member of the live studio audience of The Jim Bakker Show.
Ways to Attend
Ready Now Expo
In Person
$20 per person*
Attend In-Person & receive (1)
$10 Voucher
to redeem at the On-Site Warehouse Sale. 
Children 12 and under are free.
*Terms & Conditions Apply
Family Package
$64 per family*
Families of four or more in-person attendees receive discounted admission and (2) $10 vouchers to redeem at the On-Site Warehouse Sale. 
*Terms & Conditions Apply
Online Event
$20 per person*
Watch the Live Stream online. 
This event will be available on demand for 90 days. 
*Terms & Conditions Apply
Workshops
Beginners and pros alike, can follow along with the experts as they discuss and demonstrate products and skills such as Gardening, Bee Keeping, Basic Prepping, Generator Operation, HAM Radio Operation, and more.
Vendor Booths
Shop the latest preparedness and survival products and gear, and check out the latest technology from industry leaders.
Survival Essentials
Stock up on survival essentials and get exclusive Expo discounts at product tables. Items include survival food, water filtration, publications, and much more.

Seminars
Benefit from discussions and presentations led by industry leaders on topics such as Personal Security, and more. Get the latest information and how it applies to today's challenging times.
The Jim Bakker Show
Attendees will also have an opportunity to be a part of the live audience of The Jim Bakker Show. Enjoy your favorite prophets and teachers as they discuss bible prophecy for the end times and in the headlines.

Event Schedule
***Schedule is subject to change without prior notice.
Tuesday, March 28, 2023
3-5PM Early IN-PERSON Registration
Day 1
Wednesday, March 29, 2023
9:00 AM Seminar: Survival Preparedness Made Simple
Featuring: Darren Parker
11:00 AM The Jim Bakker Show
Featuring: Mark Biltz, Paul Begley
4:00 PM Seminar: Lion Energy Portable Power Solutions
Featuring: Ryan Frey
Location: Stage
4:00 PM Workshop: Beekeeping Basics
Featuring:

Frank Kubassek


Location: Studio B
7:00 PM Evening Speaker
Featuring: Paul Begley
Day 2
Thursday, March 30, 2023
9:00 AM Seminar: Homestead Prepping
Featuring: Frank Kubassek
11:00 AM The Jim Bakker Show
Featuring: Zach Drew, Dr. Paul Willams, Rick Joyner (via Skype)
4:00 PM Seminar: Grow Your Own Food
Featuring: Janet Krehbiel
Location: Stage
4:00 PM Workshop: Online Security/Internet Safety
Featuring:

Clayton Watson


Location: Studio B
7:00 PM Evening Speaker
Featuring: Mondo De La Vega
Day 3
Friday, March 31, 2023
9:00 AM Seminar: Disaster Communications
Featuring: Clayton Watson
11:00 AM The Jim Bakker Show
Featuring: Col. David Giammona, Troy Anderson, Carl Gallups, LTC Robert Maginnis (via Skype)

4:00 PM Seminar: Timeline – What to do After a Collapse
Featuring: Darren Parker
Location: Stage
4:00 PM Workshop: Lion Energy Generator Demo & Q&A
Featuring:

Ryan Frey


Location: Studio B
7:00 PM Evening Speaker
Featuring: Pastor Carl Gallups
Pastor Jim Bakker
Pastor Jim Bakker is a pioneer of Christian Television. He is founder of the
PTL Television Network
and host of
The Jim Bakker Show
. He is also recognized worldwide as one of today's foremost experts on the Book of Revelation and as a Prophetic Watchman. In 2020, Pastor Jim launched the PTL Television Network: Voice of the Prophets, a unique 24-hour platform carrying the prophetic Word of God around the world.
Lori Bakker
Lori Bakker is a host of The Jim Bakker Show and founder of Lori's House, a maternity home that provides hope and healing for women who are pregnant and need support. She is author of More Than I Could Ever Ask and is now using her personal story of restoration and faith to encourage and inspire television audiences on her weekly show Life with Lori.
Mark Biltz
Pastor Mark Biltz is Founder and Pastor of El Shaddai Ministries in Washington State. He is a well-known and popular commentator on the Feasts of the Lord and the importance of the connection between Judaism and Christianity. Pastor Mark is the author of Blood Moons: Decoding the Imminent Heavenly Signs and Decoding the Prophet Jeremiah.
Carl Gallups
Pastor Carl Gallups is the Senior Pastor of Hickory Hammock Baptist Church in Milton, Florida. Carl is a former decorated Florida law enforcement officer. He is an Amazon Top-60 bestselling author, whose latest book is: The Yeshua Protocol.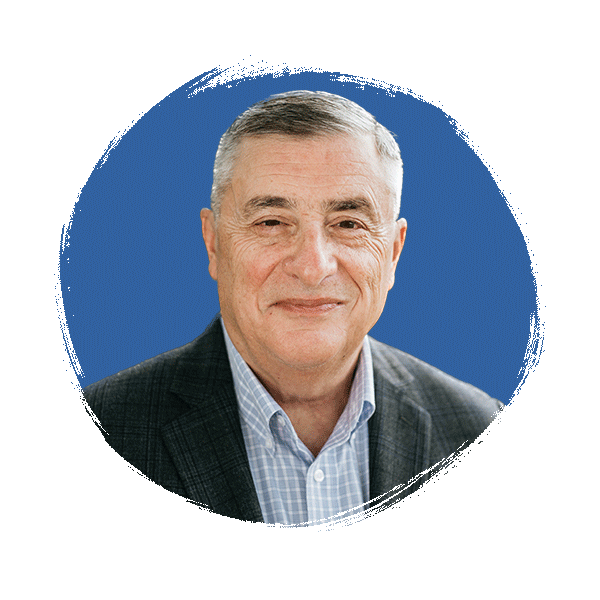 Col. David Giammona
Col. David Giammona is the President of Battle Ready Ministries, equipping the church to be warriors for God in the end-times. He is a U. S. Army Chaplain, Retired, with 32 years in the military; an end-times expert, scholar, and author.
Mondo De La Vega
Mondo is Executive Vice President of Television Production, Co-Host of The Jim Bakker Show and Host of his own television program, The Mondo Show. A worldwide, motivational speaker, he shares his transformational story from gangster life on the streets of L.A. to a global minister of the Gospel. 
"The Choices That You Make Today, Will Become Your Tomorrow."
 Mondo is passionate about getting "real" with men and women and spreading his message that their life can change, in just 24 hours.
Troy Anderson
Troy Anderson is a Pulitzer Prize-nominated investigative journalist, bestselling author, speaker, Executive Editor of The Return International, Vice President of Battle Ready Ministries, Founder and President of the Inspire Literary Group, and Former Charisma Magazine Executive Editor. His latest book, co-written with U.S. Army Chaplain (Col.) David Giammona – The Military Guide to Armageddon – is a #1 bestseller.
Paul Begley
Pastor Paul Begley is known for his gifting in evangelizing and Bible prophecy. He was ordained by Lester Sumrall, mentored by Irvin Baxter, and has been in ministry for 38 years. His program, The Coming Apocalypse, is on the PTL Voice of the Prophets Network.
Zach Drew
Zach Drew is the host of The Zach Drew Show, featured on the PTL Voice of the Prophets Television Network. He attended the Morningside School of Media and studied under the mentorship of Pastor Jim for eight years, where he was also a Co-Host of The Jim Bakker Show. Zach is a Watchman for his generation.
Paul R. Williams, MD
Paul R. Williams, MD, felt a calling to write When All Plans Fail: Be Ready for Disasters to challenge individual believers and churches to become prepared for disasters so that they may be the "Salt and Light" the Bible speaks about during times of crisis. In his book, disaster expert Dr. Paul Williams explains what you need to know and do to be prepared for the worst with hope. Drawing on 30 years medical missions experience in more than 100 countries, he helps you learn how to face emergencies with confidence and faith.
Darren Parker
Darren Parker Chief of Police (ret.) is the Training & Security Director for Shadow Enterprises. He served 20 years in law enforcement; retiring in 2008 as Chief of Police. He provides police and SWAT tactical and firearms training to law enforcement officers throughout the US, and provides security services including Close Protection, nationally and internationally. He is currently active in providing security and administration-related training courses to churches, schools, and businesses, along with personal protection, survival/preparedness, and firearms-related courses to civilians and the private sector.
Frank Kubassek
Frank has extensive knowledge and experience in large farm operation. In addition, he's a licensed mechanic, licensed journeyman electrician, and heavy equipment operator. He is also leader of the Men's Ministry at Morningside Church and is a member of the Christian Motorcyclists Association (CMA).
Janet Krehbiel
Janet and her husband Dane live on a small farm in the Missouri Ozarks. As a gardener for over 55 years, she enjoys teaching and helping others learn to be independent with their food sources.
Clayton Watson
Clayton Watson is the owner of Disaster Communications, and has been active in EMCOMM (Emergency Communications) for over 30 years for agencies such as SKYWARN, and ARES (Amatuer Radio Emergency Service). Clayton specializes in providing communications during disasters and other emergencies and has a passion for public service and serving his community by providing valuable communication skills over ham radio.
Ryan Frey
Ryan Frey is the Chief Operating Officer of Lion Energy, architect of its supply chain operations and one of the company's first four employees. Now an eight-year veteran at Lion Energy, Frey is responsible for all facets of the company's operations including importing, shipping, receiving and warehousing operations. Additional duties include overseeing inventory management, global supply chain operations and compliance with local, state and federal safety standards.
Why Prepare?
The Ready Now Expo is an extension of Pastor Jim's desire for the body of Christ to be prepared for the challenging days ahead.
"You will hear of wars and rumors of wars. See that you are not troubled. For all these things must happen, but the end is not yet. For nation shall rise against nation, and kingdom against kingdom. There will be famines, epidemics, and earthquakes in various places. All these are the beginning of sorrows."
Matthew 24:6 – 8
 "The church has got to prepare. The church has got to be ready!" For decades, God has spoken to Pastor Jim and given him visions of some of the perils and judgements that would be coming to the world. Pastor Jim has prophesied events such as earthquakes, pestilences, floods, and famine, along with political and civil unrest.
The Ready Now Expo is an extension of Pastor Jim's desire for the body of Christ to be prepared for the challenging days ahead.
"God has warned us and it's time to be prepared. These are the final days God talks about in the Bible, so don't wait. I believe we are living in the last days the Book of Revelation describes. The bible tells us not to be afraid, but to be wise and be prepared," Pastor Jim said on a recent Jim Bakker Show segment. "It's time for God's people to be wiser than the world. I believe I was born to be here now. God has called me to preach this Word!"
Numerous news sources and major headlines now predict and confirm the perilous events Pastor Jim has been warning about, and helping the body of Christ prepare for.
We invite you to the Ready Now Expo where you can where you can hear prophetic revelation explained and learn how you can prepare your family and others for these perilous times.